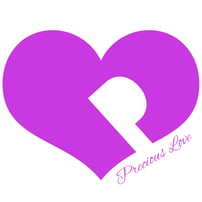 Ripples of Impact: Listener Stories and Testimonials
Testimonial from Candi Jones, Author:
"As an author, I am always on the lookout for music that can truly inspire and move me. When I first heard Precious Love's music, I was immediately captivated by her unique blend of faith and hip-hop. Her song "Father Forgive Them" resonated with me on a deeply emotional level. The powerful lyrics, combined with the infectious beat, created a listening experience that was both uplifting and transcendent.
Precious Love's ability to create music that bridges the gap between spirituality and contemporary hip-hop is truly remarkable. "Father Forgive Them" is an amazing song that has become an integral part of my daily playlist, providing me with the inspiration and motivation I need to face life's challenges head-on.
As a fan of Precious Love's music, I wholeheartedly recommend her "Divine Rhythm" sound to anyone in search of music that can touch the soul and uplift the spirit. Her passion for creating powerful, faith-driven music is evident in every note, and "Father Forgive Them" stands as a testament to her extraordinary talent."
- Candi Jones, Author of My Forever Angel
Testimonial from Robb, Rapper:
"As a fellow rapper, I've always been on the lookout for talented artists to collaborate with and elevate my music. I stumbled upon Precious Love's profile on Fiverr, and I was instantly drawn to her unique sound, which blends spirituality with hip-hop in a way that's truly captivating.
I decided to reach out to Precious Love for a collaboration, and from the very beginning, her professionalism, creativity, and passion for music shone through. She brought a fresh perspective and an uplifting energy to our project that took it to a whole new level.
Ever since that collaboration, I've been an avid follower of Precious Love's music. Her "Divine Rhythm" sound is like nothing I've ever heard before, and it continues to inspire me as an artist. Her dedication to creating music that not only entertains but also touches the soul is something I genuinely admire.
I am grateful for the opportunity to work with Precious Love and to witness her musical journey. I wholeheartedly recommend her music to anyone looking for an unforgettable listening experience that transcends genres and unites listeners through the power of faith and hip-hop."
Robb, Rapper