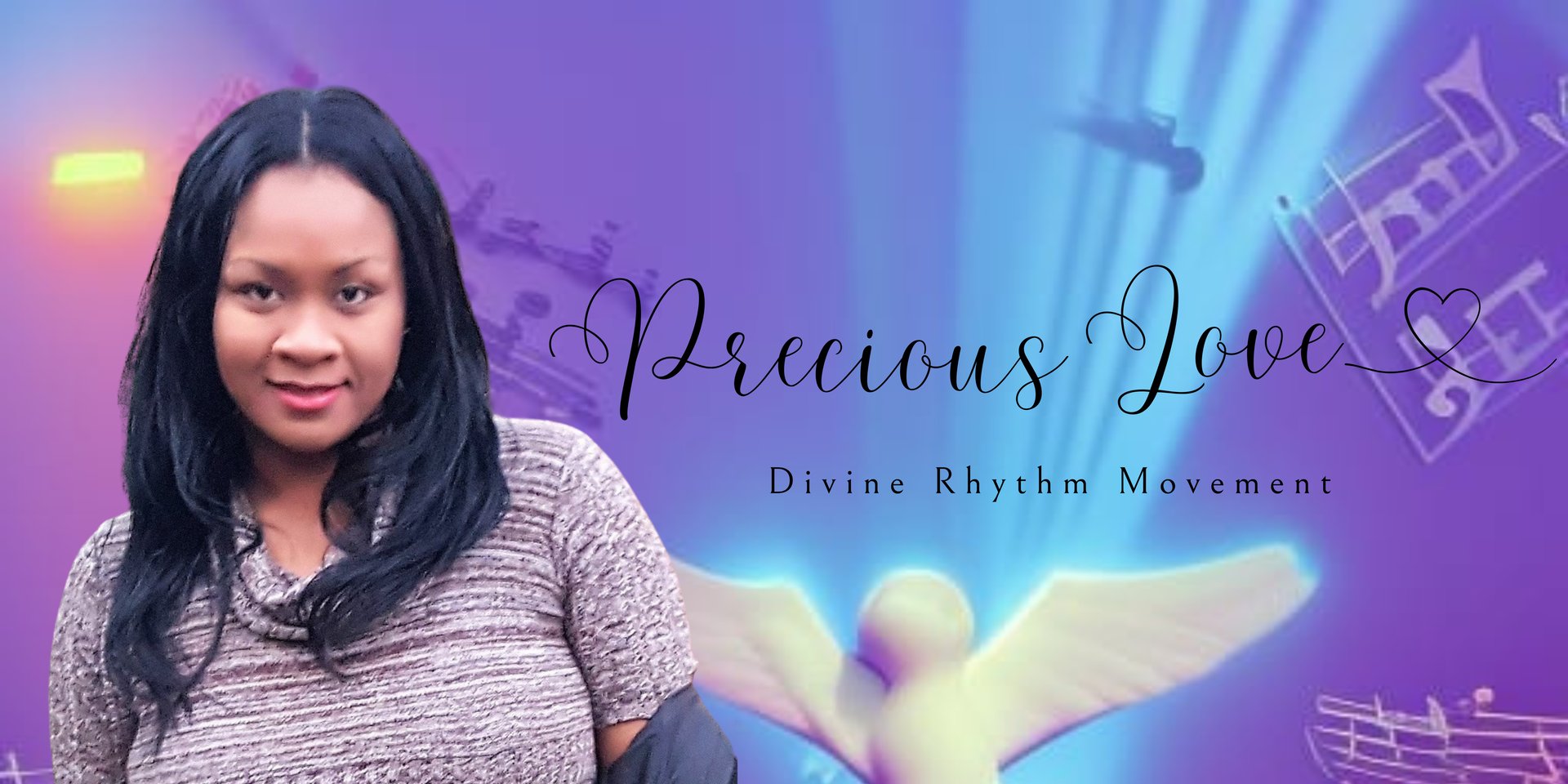 Discography: Precious Love - The Divine Rhythm of Faith and Hip-Hop
Father Forgive Them (2023) Released on January 1, 2023, "Father Forgive Them" is a powerful and heartfelt song that showcases Precious Love's profound talent as a Christian hip-hop artist. Drawing from her deep faith and passion for spreading the message of forgiveness, the track features emotive lyrics that convey a plea for divine mercy and understanding. With its captivating beats and soul-stirring melodies, "Father Forgive Them" resonates with listeners on a personal level, inviting them to embark on a journey of healing and redemption. As a testament to Precious Love's commitment to the Divine Rhythm Movement, this song serves as a reminder of the transformative power of forgiveness and the importance of seeking spiritual growth through compassion and understanding.
Arabic, 90's Jam, Gallery Like, Super Balloon Pop Adventure (2022) and Is The End (2023) Captivating instrumental releases by Precious Love
Elevate (2022) Released in 2022, "Elevate" is Precious Love's most consistently streamed instrumental track on Spotify, captivating listeners with its unique blend of creativity and spiritual energy. Drawing inspiration from an art studio atmosphere, the track features a mesmerizing fusion of melodic chords, intricate rhythms, and uplifting beats that take the listener on a transcendent journey. Each note is carefully crafted to inspire reflection, introspection, and spiritual growth. "Elevate" serves as a testament to Precious Love's diverse musical talent, while also aligning with the core message of the Divine Rhythm Movement, encouraging listeners to rise above the noise and elevate their minds and souls.
Psalm 57 (2022) A rendition of the Bible chapter Psalm 57, read by Precious Love over her self-produced instrumental.
Chance You Take (2021) Collab with Nephew OD about how love is a risk worth taking.
Singing Song (2021) An upbeat instrumental released as an NFT through the DistroKid Sellouts NFT program.
Everything (2021) A song of worship to the Lord Jesus Christ.
Internal Renovation (2020) An icebreaker project since the Proclamation Mixtape.
Post in the Ground

Scent of the Rain

Work in Me (feat. W-G)

Never Back Down

Your Presence Lord (feat. W-G)
Psalm 23 King James Version (2020) A musical rendition of the Biblical Psalm 23 in the King James Version of the Bible.
Power (2019) 2 Timothy 1:7 "For God hath not given us the spirit of fear; but of power, and of love, and of a sound mind." King James Version
I Am A Catalyst (2013) A Christian Rap song by Precious Love and her group Catalysts 4 Christ that declares that as Christians we are all agents of change in the world and have the ability to make a difference. "Impact, impart, impute, make change"
Aftermath (Year Unknown) A song by Precious Love & Nephew OD that has a Cali-style feel and talks about coming back after a long break in music.
I Return to Thee (2018) Written in 2004 by Precious Love, and finally created in full years later, this song declares the love of God in the moment of repentance and one's desire to open their heart to God once and for all.
Prosperity Encouragement Scriptures (2012) This smooth beat and beautiful delivery provide a source of encouragement from the time-tested living Word of the Bible. Listen and be edified.
Something Up-Beats (2018) A smooth album of only instrumentals designed to uplift listeners, produced by Precious Love.
That's Tight

I'm Floating

Ride

Beginning Until the End

Sweet Apple Pie

Melody of My Soul

A Quiet Villa

Taken

Product of Circumstance

So Hot

So Fine

Mystical Tropic
Connection (2018) Connection.
The Proclamation Mixtape (2018) An album of songs to inspire you to move forward in life by Precious Love and Nephew OD.
Press Through (Prod. By Young Taylor)

Regardless (Prod. By Serge Crown)

Strive & Survive (Prod. By Yondo)

You Ain't Me (Part II) (Prod. By Ben Zayb)

Legend (Prod. By Solow Beats)

U & I (Remade By Claudio Beats)

Smile Tho (Prod. By Cxdy)

Just Work (feat. Jedi Flame) (Prod. By IVN)